RedWire Fireworks - hard to beat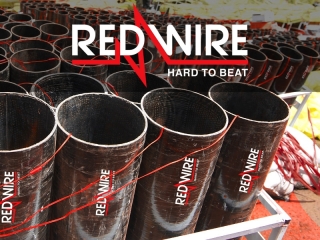 In 2017 at the 'Spielwarenmesse' in Nuremberg - Germany,
Xena Vuurwerk and Lesli Silvesterzauber introduced together a new professional fireworks brand : RedWire Fireworks.
This co-operation between the market leader in consumer fireworks and one of the main professional fireworks display companies in Holland, resulted in a high quality range of professional fireworks.
Our F2, F3 and category F4 products are made particularly for professional use in fireworks displays and pyroshows.
In association with a selected number of factories in China, safe and high quality products are being produced for the European market. All under continuous supervision by Lesli Silvesterzauber own qualityteam on the spot.
We develop our products from our own 20 years of experience with providing in all kinds of fireworks displays and pyrotechnical special effects. That is why we are convinced that the RedWire fireworks are a useful addition for every pyrotechnic company!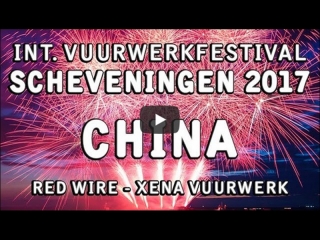 Xena Vuurwerk performed several big shows with mainly products of RedWire Fireworks in Belgium and The Netherlands in the last years.
The video pictures of these displays gives you a good impression of our RedWire Fireworks.
Here you can watch the videos of the shows at the International Fireworks Festival in Scheveningen, at the World Harbour Days in Rotterdam and other projects!
RedWire Fireworks is distributed by Xena Vuurwerk from storage bunkers in Germany and Holland and is available throughout Europe.
All our products can be ordered on this website, after login is provided. Access to the ordering module will only be given to customers who are authorised to use, sell, or store pyrotechnic products in accordence with the requirements of their national laws.
If you meet this conditions and you are interested in our products, please apply for an account.
You can submit your application online HERE, or by sending an email to info@xenavuurwerk.com.