Pyrotronix
Xena Vuurwerk Rental has a range of Pyrotronix devices and accessories available for rent. The Pyrotronix firing system is a scalable, reliable and flexible system for any fireworks and multimedia show.
The bi-directional communication makes it easy and save to test the status of your setup in the field. Pyrotronix can be used via radio or cable communication.
Below you can find more info about the different devices and accessories of Pyrotronix.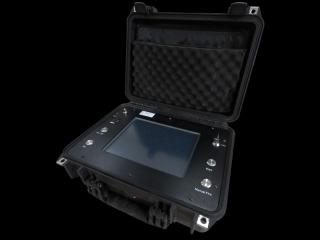 The C4 controller of Pyrotronix provides bi-directional cable based and wireless communication with the modules and accessories. The C4 is built in a waterproof pelicase.
Number of C4 Controllers available for rent : 2
Rental price : € 65,00 excl. VAT a day / Controller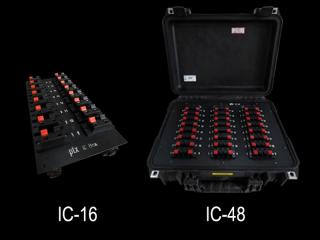 The Pyrotronix modules / IC boxes are available for rent in 2 different versions : 16 and 48 channels (in waterproof pelicase).
Number of modules available for rent :
IC-16 : 25 / IC-48 : 12
Rental price : € 15,00 excl. VAT a day / IC-16
Rental price : € 35,00 excl. VAT a day / IC-48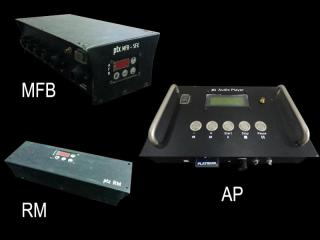 PTX RM (Radio Module) : bridge between cable and wireless
PTX MFB : splits any incoming signal in four different lines
PTX AP (Audio Player) : fire in synchronization to music
Rental prices:
PTX RM : € 35,00 a day excl. VAT / RM
PTX MFB : € 35,00 a day excl. VAT / MFB
PTX AP : € 45,00 a day excl. VAT / AP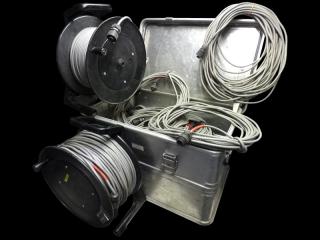 Pyrotronix UV and water resistant data cables in different lenghts: 2m, 5m, 12,5m, 25m and 50m (on drums).
Rental prices depend on the required ammount of cable.
For more information or a customized rental price, please feel free to contact us.